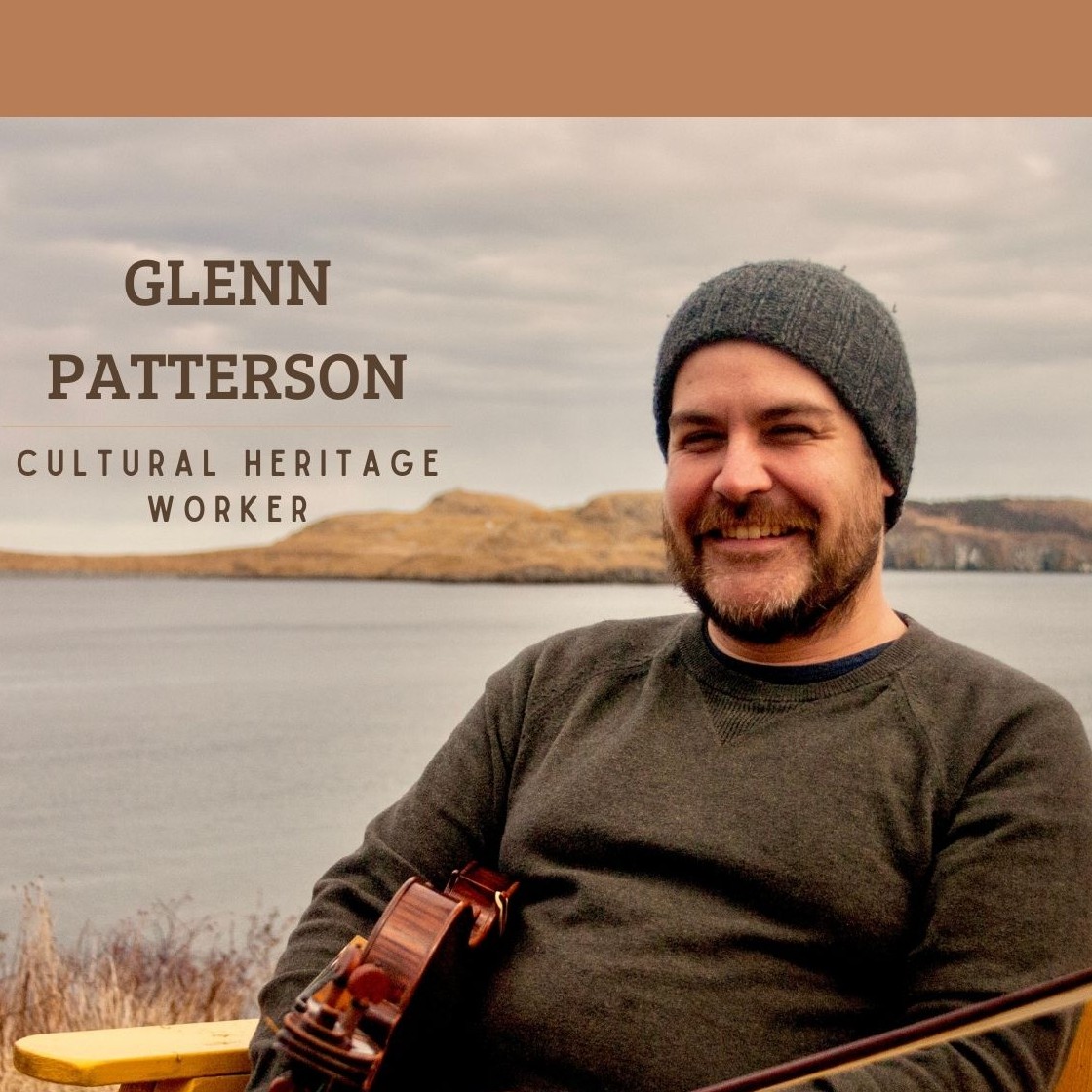 Glenn Patterson, is a bright 38 year old Quebec cultural heritage worker and PhD candidate in ethnomusicology at Memorial University (St. John's, NL).
Based in Montreal, he is interested in the relationship between grassroots musical culture and community vitality in Quebec's English-speaking communities.
He plays fiddle, accordion, guitar, and banjo. He is the co-founder of gaspefiddle.blogspot.com, a website devoted to documenting the older fiddle traditions of the Gaspé Coast.
Glenn is passionate about old time fiddle music, travelling to listen to compelling stories of musical people in rural Quebec's English-speaking communities. Through his magnificent storytelling, we understand the power and the value of music as part of the fabric of every day life that connects people, that shapes identity connected to heritage.
He recently completed a fascinating 15-month project for the Quebec Anglophone Heritage Network (QAHN) called "A Different Tune: Musical Heritage in English-speaking Quebec" whose objective was to celebrate and preserve the musical heritage of six diverse English-speaking communities/across Quebec.
Contact:
LinkedIn:  linkedin.com/in/glennpatterson
Facebook: facebook.com/ADifferentTune/
Useful links related to Glenn Patterson projects
A Different Tune: Musical Heritage in English-Speaking Quebec (2019 - 2020) adifferenttune.blog/
Site Web: Community Sound Archives (2015-) gaspesiancommunitysound.com  (Blog)
Erskine Morris Old-Time Fiddle Music from the Gaspé Coast (2010 - )                  gaspefiddle.blogspot.com
Note: Music of Erskine Morris (1913 - 1997) from home recordings he made in his living room between the 1960s and 1970s
1- Intro music- Erskine Morris- Roland White's Tune ( (played by Glenn Patterson in the company Bridgid Drody, Brian Morris)
2- Erskine Morris - playing Joe Drody's Tune
3- Recording made in 2010 while visiting 95 year old Cyril Devouge ( 1915-2011) in a Chateauguay nursing home (musicians Glenn Patterson, Bridgid Drody, Brian Morris)
4- Silver and Gold Two-Step (played by Ernest Drody and Glenn Patterson)
5- Erskine Morris - 1990- The Little Boy's Reel
Subscribe to Facebook.com/AncrageTravail to stay abreast of information on issues related to the world of work that concern us and for information on our future podcasts.